The Resurrection of Slavery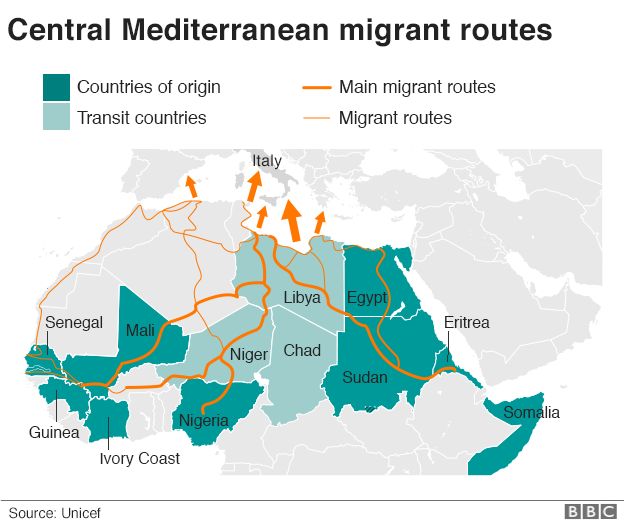 "Slavery has no place in our world and these actions are among the most egregious abuses of human rights."




"[The perpetrators must be brought to justice; appropriate UN bodies are] to actively pursue this matter."




UN Secretary-General Antonio Guterres





"[I plan to establish a] commission to investigate these reports in order to apprehend and bring those responsible to justice."




Ahmed Metig, deputy prime minister Government of National Accord, Tripoli, Libya
Migrants rescued from the Mediterranean arrive at a naval base in Tripoli in October.
CNN
CNN has unleashed its findings on an active slave market in action in Libya, raising outrage in the West and the usual expressions of shock and denunciation in the United Nations, while Libyan authorities of course had no idea that anything of this nature was being carried out and they will immediately launch an investigation to get to the source of the problem. And then, of course, initiate steps to immediately resolve it to everyone's satisfaction.
There is a certain situation which has been previously addressed and that address has resulted in certain consequences. The situation being an ongoing flood of refugees and opportunity-seekers from across the Middle East and North and West Africa to enter Europe and declare themselves refugees, in expectation of being embraced by humanitarian groups and ushered into the countries of their choice which just happen to have the most generous social services available to meet their urgent needs.
But since the European Union, in understandable distress and no little amount of stress emanating from the situation from among their disparate members, many of which have had their resources strained and others which refuse to have their resources used at all, convinced the Libyan government that their coast guard should undertake a strategy to hold back the living tide of people willing to risk death at sea for the opportunity to coast into Europe.
The consequences for having stemmed that tide to a sizeable degree is that Libya is stuffed with migrants and refugees. They have been warehoused, their immediate subsistence needs met with donations from the source that refuses them entry and NGOs, and a new business venture other than smuggling the foreigners out of Libya and into Europe has arisen. New opportunities always seem to present themselves, and enterprising criminal elements waste no time taking advantage.
Just think of it: Arab governments failed the needs of their people; Arab governments oppressed their people and when a popular uprising resulted, those same governments went to war against their people, and aside from slaughtering the impudent discontents, created massive numbers of dispossessed, displaced from their familiar geography, along with refugees. And now that the victims have sought alternatives for their lives, Arab traders in human lives have surfaced to gain profit.
According to testimony from the International Organization for Migration and other humanitarian agencies, for months refugees and haven seekers have been crowding the auction blocks of Libyan slave markets to be sold as working slaves throughout the region, where West Africans are advertised as
"big strong boys for farm work"
. Bidders eyeing the migrants succeed in their purchases for as little as $400 for each slave.
The Treeq Alsika Migrant Detention Center in Tripoli, where some migrants are held by Libyan authorities before they are repatriated.
CNN
So, then, it is not Arab governments at fault for creating these teeming numbers of refugees fleeing conflict, and migrants looking to find a promising future for themselves elsewhere than in their opportunity-scarce homelands, but the West, which has failed to continue absorbing migrants/refugees by their millions. If the smugglers in Libya cannot dispatch the refugees in those unseaworthy vessels taking all their available funds to do so, then they will make their hard-earned wealth by auctioning them off as slaves.
According to Alpha Conde, president of Guinea, chairman of the African Union -- the source of many of the migrants -- an inquiry and prosecutions reflecting the
"despicable trade ... from another era"
, must result from these revelations, while the Senegalese government spoke of the slave market as a
"blight on the conscience of humanity"
. Not a blight on Africa, on Arab and Muslim profiteers, but on "humanity", doublespeak for the West.
Labels: European Union, Libya, Middle East, Migration, Refugees, Slavery, West Africa