The Cradle of Civilization
"ISIS is imposing a curfew and searching for any elements related to the regime."




"They executed nine people from two families after accusing them of being spies for the regime."




Abu Leith al-Shaer, Palmyra refugee





"We have to act because there is a threat against these monuments which are part of humankind's inheritance and at the same time we must act against Daesh [Islamic State]."




"It is really upsetting when a site of such riches, which belongs to all of humanity, falls into the hands of a terrorist group."




French President Francois Hollande





"If they are not willing to fight for the security of their country, we cannot do that for them."




"No, I don't think we're losing. [The U.S. would have] to ramp up not just training, but also commitment [but not] repeat the mistakes of the past [and send in American troops]."




U.S. President Barack Obama





"It [Palmyra] is the birthplace of human civilization. It belongs to the whole of humanity and I think everyone today should be worried about what is happening."




Irina Bokova, director-general, UNESCO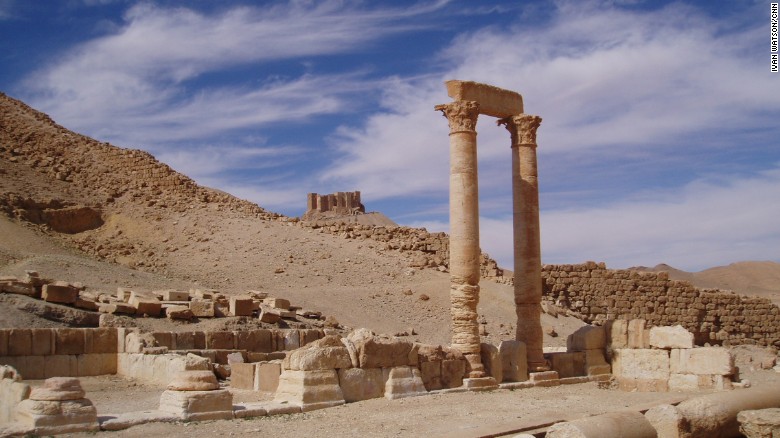 Roman-era ruins in Palmyra --
CNN
Sunni Syrians in their millions-strong who have fled their country for the very real fear of being kidnapped, arrested, tortured, raped, killed by their very own government might feel bitter at the resolve expressed by France's president to rescue heritage antiquities, however priceless and irreplaceable, while there was no international concerted effort to rescue them or their country from the horrors that have since occurred with the civil war leading to a total breakdown of civilization.
So there is great irony in claiming Palmyra to represent the 'birthplace of human civilization', in view of the fact that the Islamist jihadi militias that have now entered the city and dispersed some 50,000 Sunni Syrians from their homes, making of them hapless migrants, killing some among them and threatening to destroy the world heritage site in an expression of pure, unadulterated civilizational dysfunction.
Islamic State represents a pathologically failed human condition from which all human compassion has been drained.
President Obama has responded to calls from Republicans in the U.S. government to send in American troops to face ISIS directly, by a sound rejection, insisting the loss on the weekend of Ramadi represented nothing more than a
"tactical setback"
, irrespective of the tens of thousands of newly-made refugees trudging their way to Baghdad, which has agreed to permit them to enter the city confines, even though the government fears that among them may be some ISIS jihadis.
In line with President Obama's insistence on continuing to 'ramp up' training and commitment, the Pentagon has stated that two thousand anti-tank missiles for defence against ISIL's huge suicide car bombs will represent all the weapons aid scheduled for delivery for the time being. Once again Mr. Obama stressed that the Iraqis themselves had to combat and defeat the Islamic State terrorists, however long it would take.
A senior U.S. State Department briefing by a senior official stated ISIS represents a more 'accomplished' group than al-Qaeda in Iraq.
"ISIS as an organization is better in every respect than its predecessor of AQI"
, he stated unequivocally, but rather opaquely. "Better?" A more heinous modus operandi? As it was, al-Qaeda in Iraq had earned the censure of senior operatives of al-Qaeda, for its brutality that even they abhorred.
Or do they venture to mean that they are more effective strategically in their combat roles than their predecessors? Whatever the analysis, the capture of Palmyra represents a "setback" for the U.S.-led coalition. As for Palmyra, it is being cleansed by Islamic State jihadists, busy going door to door in search of
"regime collaborators
"; those they have found have been beheaded and left in the street to warn others what lies in store.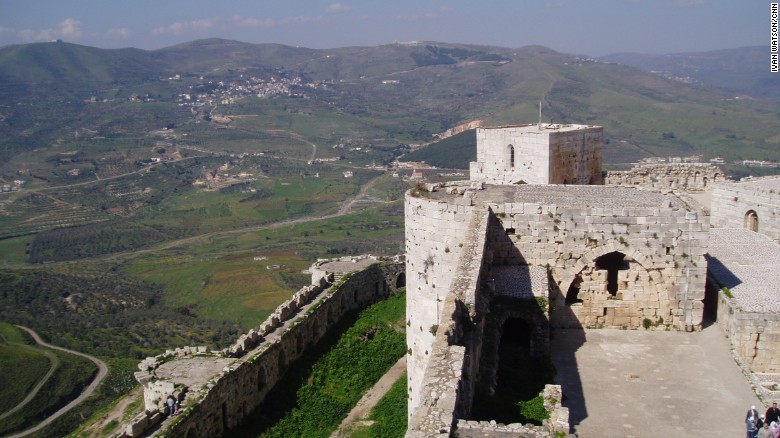 The Crac des Chevaliers, Crusader Castle in Syria,
CNN
Labels: Archaeology, Civil War, Heritage, Islamic State, Jihadists, Syria