Restoring Israeli Heritage Lands to Israel
"Today, I announce my intention, after the establishment of a new government, to apply Israeli sovereignty to the Jordan Valley and the northern Dead Sea."




"I believe we have a unique one-off opportunity to do something for which there is wide consensus to finally create secure, permanent borders for the state of Israel."




"We haven't had such an opportunity since the Six-Day War [in 1967] and I doubt we will have another opportunity in the next fifty years."




"I want to act on it immediately. Therefore I wanted to already bring it to the Knesset last week, [but] the attorney general said to me 'you can't because it is a transitional government'."




Israeli Prime Minister Benjamin Netanyahu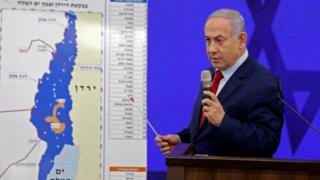 "The plan to apply sovereignty is not something that we thought about just recently. It was planned for months. But there were legal issues with doing anything before the elections. The attorney general said it cannot be done now due to legal constraints."




"The Americans were fully informed about what was going to be done. We knew what their response would be to the prime minister's announcement. Everything was done in coordination."




Senior Israeli Government Official
The Palestinian Authority can hardly claim that Israel failed to give it ample opportunity to assume a sovereign state of their own alongside that of Israel's. In the past when the PA and Israel dispatched delegates to bargain for peace which would lead to a two-state solution, there was hard bargaining, with Israel prepared to make sacrificial compromises and the Palestinians firmly sticking to their unaltered demands for 'right of return' and a capital in East Jerusalem.
Both are non-negotiable for Israel, since 'right of return' would result in an population imbalance; the original 700,000 Palestinians who fled when Israel was declared an official sanctioned state, and the 800,000 Jews who were exiled from the Arab countries they had lived in for hundreds to thousands of years, their properties confiscated, refugees who were absorbed by Israel, living alongside close to two million Palestinians currently who are citizens of Israel.
The original 700,000 have swelled through a high birth rate over generations to an estimated six million living in a global diaspora. Permitting them to return to Israel as 'returnees' would upset the population of a Jewish state turning it into a majority Arab state, at the very time when in the Arab states of the Middle East, no Jews are permitted to live. And nor would Jews be permitted to live in a sovereign Palestinian state were one ever to emerge out of the morass of rejections. That was made abundantly clear.
For rejection of peace offers and the formalization of a sovereign Palestinian state has been rejected time and again by the Palestinian Authority, even at times when all of their demands were being met. Their agenda has become crystal clear; the oft-phrased
'From Jordan to the Sea!'
as code for the destruction of Israel, and Palestinian Arabs claiming the entire region that the United Nations offered as a Partition Plan, is the only solution to the impasse between the two that Palestinian authorities would ever assent to.
Now that Mr. Netanyahu has made it official, that Israel intends to annex the West Bank settlements and part of the Jordan Valley, all historically part of Judaic heritage, the outrage is palpable and threats are renewed. Fatah and Hamas have never made a secret of their plans to destroy Israel; a reality that Israel's critics in the European Union and elsewhere prefer to ignore; it is not they, after all, whose populations face constant threats of rocket bombardment, stabbings and shootings of civilians.
The fertile strip of land along the Jordan border comprises close to 30 percent of the West Bank, a sparsely populated geography where an estimated 65,000 Palestinians and 11,000 Jewish settlers live an uneasy co-existence. Israel has offered in the past to carve out an area within its own borders largely inhabited by Palestinians in exchange for a like amount of land where stand Israeli settlements, but that too was an offer discarded out of hand by the Palestinians.
That strip of the Jordan Valley was designated under the 1993 Oslo peace accords as
"Area C"
; under full Israeli control. The Jordan Valley is viewed as an important security buffer for Israel with the Arab world. Should a peace agreement with the Palestinians have succeeded, Israel would have had to maintain an element of military control for obvious reasons, even though the threat of future combined Arab armies converging on Israel as was done in the past appears remote.
This is not the first time that a similar interest was expressed of annexing parts of the West Bank. This time, however, there are detailed plans that are presented, to take the Lower Jordan Valley.
"Diplomatic conditions have ripened"
, stated Mr. Netanyahu, for such a move to be announced. And those conditions of which he alludes have nothing whatever to do with discussions with the Palestinian Authority, but rather with the U.S. administration in Washington.
"[If Prime Minister Netanyahu proceeded with those plans] he will have buried any chance for peace for the next one hundred years. Israelis and the international community most stop this insanity"
, commented senior Palestinian official Saeb Erekat, as though what other response would be anticipated from this source in view of the fact that as an elite representative of the Palestinians this man never went out of his way to facilitate a peace agreement for that is not part of the official plan of the PA.
Rocket strikes from Gaza into Israel merit returns by the IDF to Gaza
As for the other senior official to comment publicly, representing the Palestine Liberation Organization, Hanan Ashrawi, with no affection for the presence of a Jewish state where she believes there should be none; her interpretation was that the Israeli leader was set to impose a
"greater Israel on all of historical Palestine and [carry[ out an ethnic cleansing agenda"
. Historical Palestine was Jewish, never Arab, and as far as an ethnic cleansing agenda, it is the PA, not Israel that excludes Jews from Arab territory while Arabs have a secure place as citizens in Israel.
The penchant to turn things completely in reverse is a typically Arab conceit, but this never appears to have troubled Arab Palestinians.
"All bets are off. Dangerous aggression. Perpetual conflict"
, she wrote on her Twitter account. As though the situation on the ground was ever anything other than perpetual conflict, the dangerous aggression emanating from violent Palestinians on whom no bets could ever be taken that the PA would fail to reward them handsomely for killing Jews.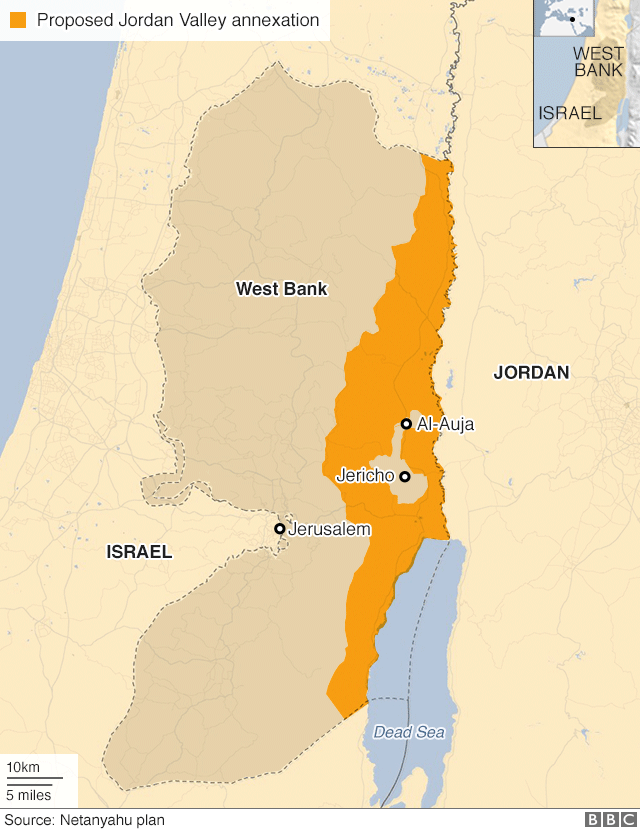 Labels: Heritage, Israel, Judaic Justice, Palestinians, Peace, Threats, Violence