Led By A Nosering
"The American side was not ready for this particular discussion [co-ordinating a joint response to continued rebel strikes against the Syrian regime, under the cease-fire] and for the approval of the agreement."




Lt.-General Sergei Rudskoi, Russian General Staff





"We have seen the media reports on alleged Russian concerns over ceasefire violations. Whoever is making such statements must be misinformed, because these issues have been discussed at length already, and continue to be discussed, in a constructive manner."




U.S. official, Geneva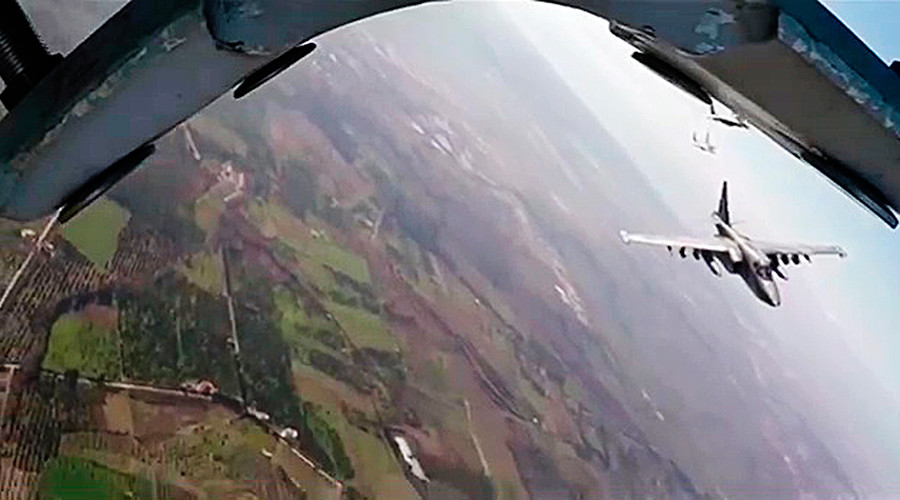 There were a few ceasefires, initially of a tentative nature, agreed upon between the United States, leading from behind, and Russia, unequivocally leading upfront. It was understood by Russian insistence that the ceasefire would not include Syrian military or Russian airstrikes hitting 'terrorists'. Which mean, logically, that al Nusra, Daesh and other jihadi groups would still be viewed as legitimate targets, for obvious reasons; not being included in the ceasefire they have no interest in, in any event.
But in Russia's and Syria's reading, the rebel groups are also terrorists. As are the Kurds and the Turkomen who have rebelled against the Alawite regime of President Bashar al Assad whose legitimacy as a leader of Syria has long since been eroded in the corrosion of the country in a chemical and barrel-bomb and imposed mass starvation set of atrocities that Assad's totalitarian regime excels in, destroying hundreds of thousands of Syrian lives.
The presence of deadly missiles in Russia's new airbase on Syrian soil did much to persuade the U.S.-led coalition, Saudi Arabia and Turkey included, to take especial caution in Syrian skies, thus disabling their counter-measures to the presence of the Islamic State of Iraq and the Levant, though it did not dissuade Turkey's airforce from targeting Kurdish PKK positions in Iraq.
The hundreds of daily bombing sorties carried out by Russian warplanes prior to withdrawal struck towns and villages identified as havens for the Syrian Sunni rebel factions, killing countless rebels and civilians alike, although Moscow maintained that its airforce was focusing on Daesh, even while witness accounts testified otherwise. Russia's strikes created not only additional dead Syrians but added to the outflow of Syrian refugees, compounding the humanitarian catastrophe the regime created.
Now that Russian President Vladimir Putin has withdrawn most of his warplanes, Moscow expresses concern that there are ceasefire violations on the part of the Syrian rebels having the effect of killing Syrians, presumably Shiite supporters of Assad. Russia warns that it will itself respond to such ceasefire violations unilaterally since it sees the U.S. refusing to coordinate rules of engagement against the 'violators'.
Violations of ceasefire conditions are a matter of obvious perceptions, conditional on who is doing the viewing and from which perspective. The Obama administration through Secretary of State John Kerry failed to carry a big stick when the Kremlin was bombing the rebels despite a ceasefire, but nothing constrains the Russian General Staff from slamming the Americans for failing to rein in the rebels during this one-sided truce so beloved of Damascus and Moscow.
Labels: Civil War, Conflict, Rebels, Russia, Syria, United States