Jerusalem Eternal Jewish Capital
"The status of Jerusalem is a final status issue. The aspirations of both parties for Jerusalem must be fulfilled, and a way must be found through negotiations to resolve the status of Jerusalem as the future capital of both states."




"EU & its member states will continue to respect the international consensus on Jerusalem embodied in, inter alia UNSCR 478 including on the location of their diplomatic representations until the final status of Jerusalem is resolved."




EU Ambassador to the United Nations João Vale de Almeida





"Seventy years ago, the United States, under President Harry S Truman, became the first nation to recognize the State of Israel."




"Moving our Embassy is not a departure from our strong commitment to facilitate a lasting peace deal; rather it is a necessary condition for it. We are not taking a position on final status issues, including the specific boundaries of Israeli sovereignty in Jerusalem, nor on the resolution of contested borders."




"The historic opening of our embassy recognizes the reality that Jerusalem is the capital of Israel and the seat of its government."




"The US Consulate General on Jerusalem's Agron Street will continue to operate as an independent mission with an unchanged mandate responsible for U.S. relations with the Palestinians and the Palestinian Authority."




US State Department
Workers prepare the stage for the official opening ceremony of the US embassy in Jerusalem, May 13, 2018.
(Yonatan Sindel/Flash90)
The United States has finally reached high up on a shelf where it had placed the matter of making good on its promise to recognize Jerusalem as the capital of Israel, and pulled it down, dusted it off and declared the time right to make that vital move. Its determination and sense of justice finally meeting its obligation to do the right thing. In so doing, the United States of America has consolidated its position as Israel's strongest ally. A position that Israel had good reason to question under the previous American administration.
Surrounded by enemies, with an implacable terrorist group installed right next door, and others nearby, Israel needs all the friends whose support it can muster. As a Western-oriented democratic society it makes sense for its allies to be among those whose values Israel shares and with whose social culture it is aligned. Yet it is from among those very Western states, particularly Western Europe that the greatest critical caution emanates. Emerging economies that Israel has befriended and shared its technological, agricultural and medical advances with appear more prepared to do what West Europe has evaded.
Israel has reached out to its international friends and acquaintances, inviting 86 states to attend tomorrow's official and much-feted opening of the U.S. Embassy in Jerusalem, moved from Tel Aviv where most global communities feel comfortable setting up their embassies. In moving their embassy from Tel Aviv to Israel, it will be far more convenient for diplomatic, practical and business matters to take place since Jerusalem is where Israel's government has its offices.
It is telling that from among the 86 invitees, a mere 33 have accepted the invitation to attend the event. They are primarily from African, Latin American and Eastern European countries. Angola, Cameroon, Democratic Republic of Congo, Republic of Congo, Ivory Coast, Ethiopia, Kenya, Nigeria, Rwanda, South Sudan, Zambia and Tanzania accepted the invitation to attend the U.S. embassy's official opening. RSVPs were received from Paraguay, Guatemala, the Dominican Republic, El Salvador, Honduras, Peru and Panama.
Guatemala and Paraguay had previously announced their intention to follow suit and relocate their own embassies to Jerusalem later this month. As well, Israel is preparing to welcome foreign ministers from Albania, Georgia, Ukraine, the Czech Republic, Hungary, Romania, and Serbia. It is worthwhile noting a certain defiant note here: Czech Republic, Hungary and Romania are members of the European Union, whose position is that an Israeli-Palestinian peace agreement will settle Jerusalem's final status. And Serbia, Macedonia and Albania are EU candidate countries.
Austria alone is the sole Western European country sending Martin Weiss, its ambassador, to the U.S. Embassy reception, joining with Israel and its other allies in celebration. Ambassadors from Myanmar, the Philippines, Thailand and Vietnam are also slated to be present for the event. Both China and Russia, along with Argentina and India, with whom Israel has good relations, have chosen to turn down their invitations. However, it will be the chosen absence of Canada, Australia and Germany that speaks volumes.
It is the sanctimonious principles being expressed by Israel's dearest friends and supporters that tells a story better left unsaid. Prague, Bucharest and Budapest blocked a recent draft resolution by the European Union condemning President Trump's recognition of Jerusalem as Israel's capital.
"EU and its member states will continue to respect the international consensus on Jerusalem… including on the location of their diplomatic representations until the final status of Jerusalem is resolved."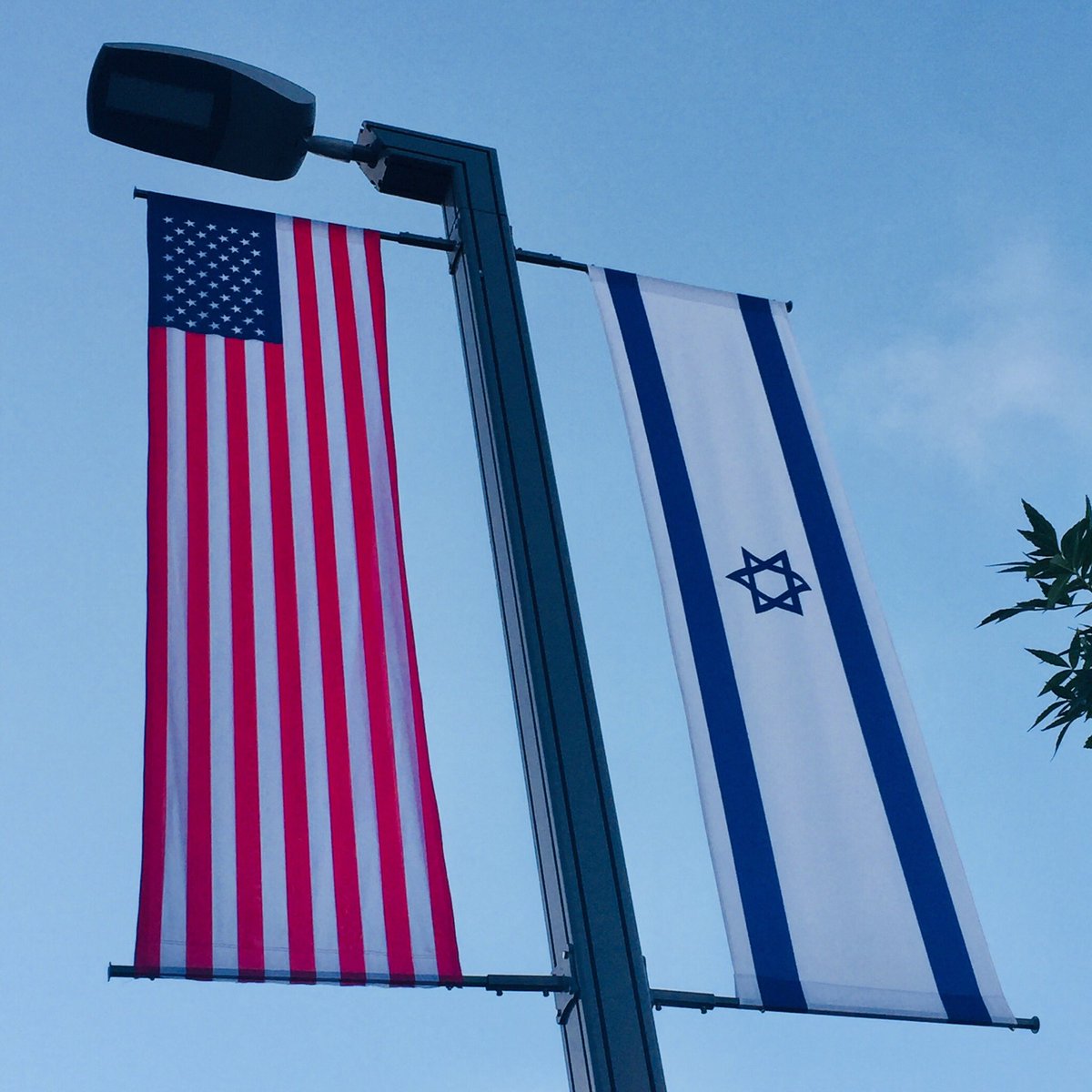 U.S. State Department
There is no country in the membership of the United Nations which has been denied by that body and by its erstwhile 'supporters' the recognition of its heritage-historical capital -- one which it is proud to point out has always been its capital and to which it has finally returned to resume its rightful place as a nation among nations -- a very special rebuke and insult particularly expressive of the contempt in which Israel and its lawful and historical rights are held in a quite exceptional imposed status held by the Jewish state alone.
Amid black smoke from burning tires, Palestinian protesters run from teargas fired by Israeli troops during a 'protest' at the Gaza Strip's border with Israel, Friday, May 11, 2018.
(AP Photo/Adel Hana)
Labels: Capital, European Union, Israel, Jerusalem, United States