The Untouchable, Unaccountable, Bashar al-Assad
"Russia is making the wrong choice by not exercising its unique influence. To allow [the] Syria regime to use chemical weapons against its own people is unconscionable."




"We will pursue accountability."




"[Reports of chlorine gas being used against civilians in Eastern Ghouta are] very concerning."




US State Department spokesman Heather Nauert
3 civilians killed and many injured, including suffocation cases among children, women and
#
CivilDefense
volunteers! 28 air raids, 70 surface-to-surface missiles, some loaded w/chlorine gas and 200+ artillery shells targeted cities in
#
Eastern_Ghouta
today!
#
Doumasuffocating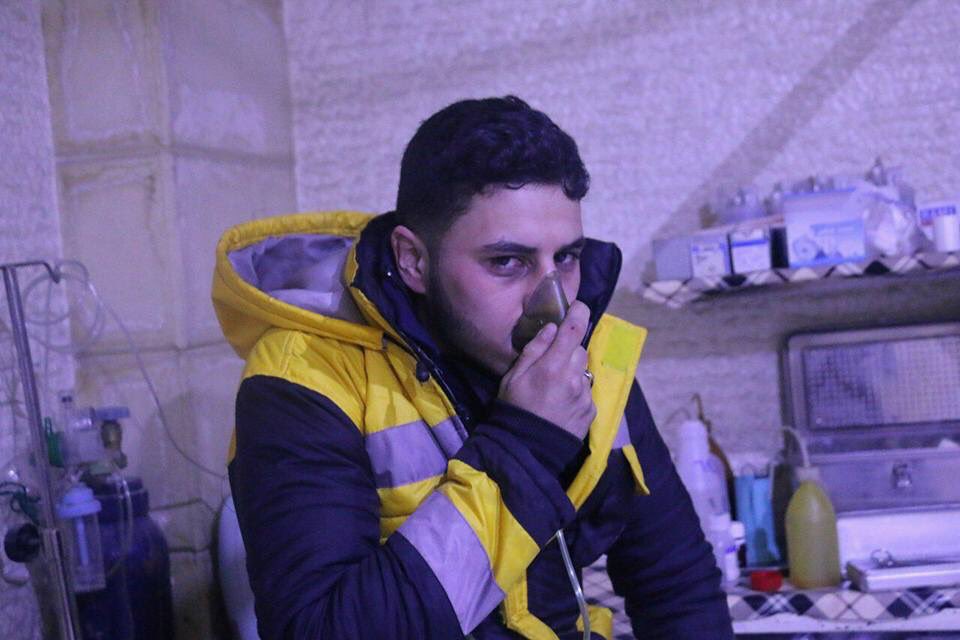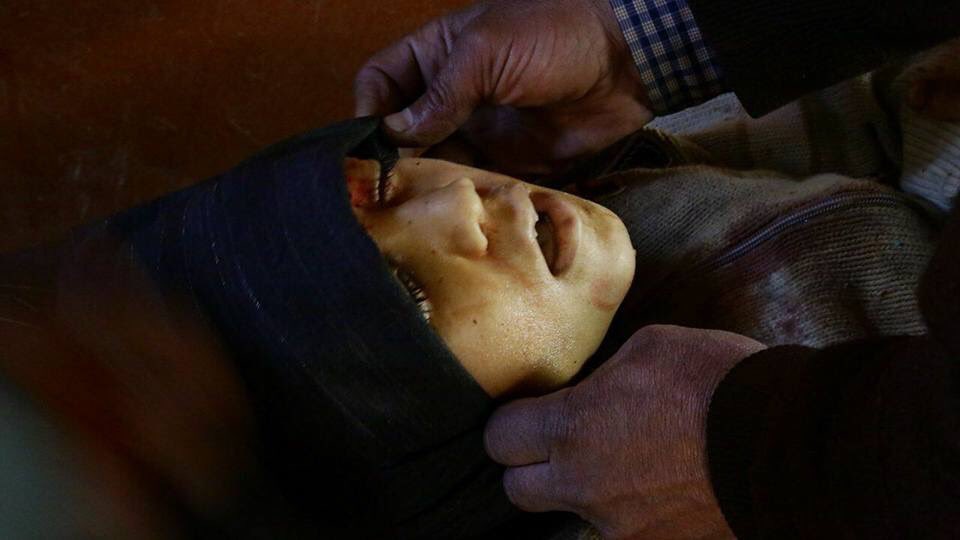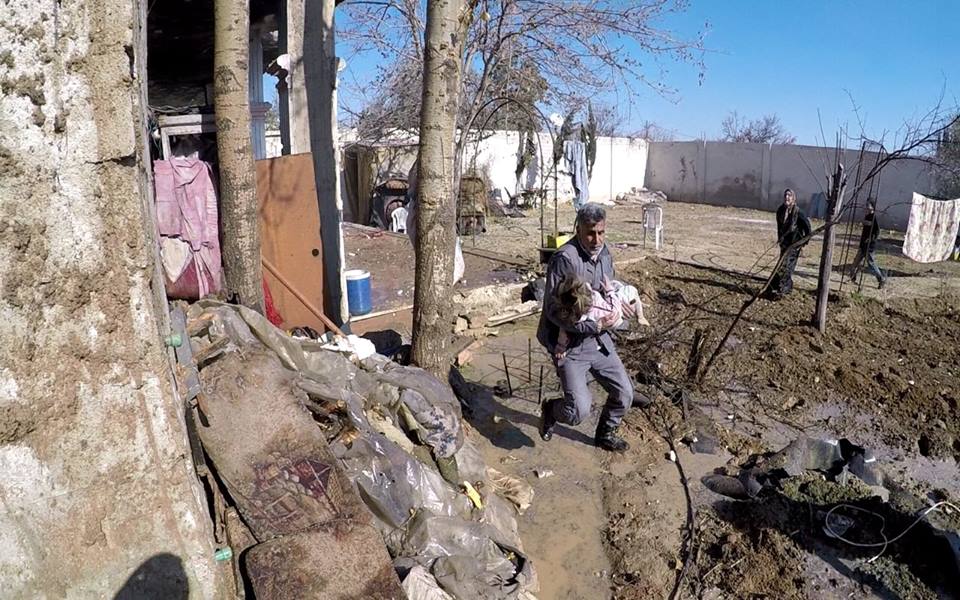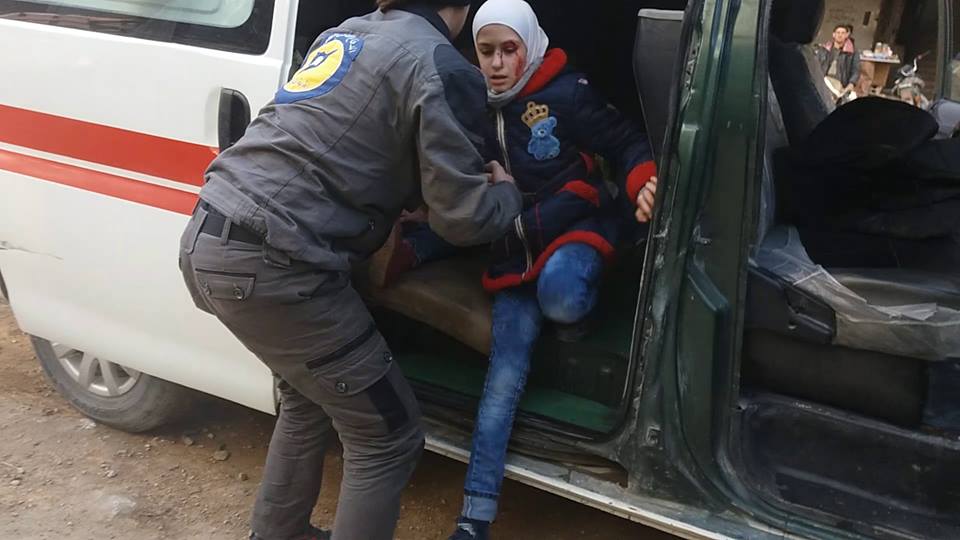 "Today Douma woke up breathing chlorine in the western neighbourhoods."




"Only the sun can protect us. The international community has abandoned us."




Area nurse
It was in 2013 when Russian President Vladimir Putin persuaded U.S. President Barack Obama that diplomacy is preferable to military action. This was President Obama's famous "red line" that he would not countenance Syria's President Bashar al-Assad tip-toeing past. Well, tip-toe he did. And then; nothing. Oh, it was arranged that the international group that monitors and sequesters chemical weapons oversee the complete removal of Syria's chemical weapons stockpile to ensure no further chemical attacks would or could take place.
It was a feel-good moment. No military action to punish the Syrian president whose regime had already been responsible for the deaths of an estimated 300,000 Syrian Sunnis, all of whom he had characterized as "terrorists" for protesting the inequities of the Shiite Alawite regime, rewarding the minority Alawites and persecuting the majority Sunni population. The first peaceful demonstrations were answered with arrests, torture and death; no exception for school children. The protesters decided little option was left to them but to respond in kind, and militias were formed.
Had Vladimir Putin not decided it would be in Russia's best interests in the Middle East to establish a deep-sea harbour and fleet and a military air terminal base handy to it in Syria the decision to ingratiate Moscow with Damascus by giving it air cover, bombing and strafing the rebel-held areas of Syria while pretending their only goal was to attack and diminish the presence of Islamic State as a threat to regional stability would never have taken place. Clearly, Mr. Putin is none too particular with the company he keeps.
Syria's Assad graduated instead to barrel bombs and sieges, starving out rebel-held areas of Aleppo and areas like Eastern Ghouta. But he was also not averse to drawing on his secret stores of chemical weapons on occasion, and another several occasions occurred within the past month, the most recent a day ago when missiles hit Douma in the suburbs of rebel-held Damascus, spreading chlorine gas. There have been indications that Islamic State has a store of chemicals for like purpose, but it is abundantly obvious that whatever heinous acts Islamic State will indulge in, Assad will as well.
So the Syrian regime is still producing chemical weapons with the intention of using them to great effect in terrorizing the "terrorists" whose mortal sin is their determination to remove a bloody tyrant from the dreadful power he holds over tens of millions of Syrians. That power has been used in mass slaughter, in destroying ancient citadels of culture, in demolishing the living areas of Syria's cities, creating millions of internally displaced and millions more refugees as people flee the terror not of ISIL but of Bashar al-Assad, a merciless mass murderer.
A United Kingdom-based weapons analyst, Elliot Higgins, examined videos posted by opposition activists of the cases of three missiles. The serial numbers, he said, indicated they were from the same batch of missiles carrying chemical weapons as those previously used with similar results in an attack in the same area that occurred on January 22. And while the United States has issued warning of "consequences" over chemical weapons use, nothing yet has erupted similar to the attack President Trump had ordered for similar reasons last year on a Syrian air force base.
U.S. officials speak of an "evolving" program by the Syrian regime to produce "new kinds of weapons", to improve their military capability or to feign innocence of any such actions as now being attributed to them, to convince the international community it has done no such thing, therefore cannot be held accountable for what others, such as the swiftly disappearing ISIL, has committed to.
An April 2017 chemical attack merited a response by an offshore missile strike yet both international observers and the United States admit those weapons remain in use. Both chlorine and sarin have been used in recent attacks, while Assad has altered the tactics employed to reduce attribution to his forces. American intelligence, sample testing by third countries and social media affirm the regime's use of the chemicals.
Labels: Bashar al-Assad, Chemical Weapons, Civil War, Conflict, Political Realities, Russia, Syria, United States