The Crass Opportunism of Unfettered Greed
"As a president who successfully passed health insurance reform, it's an issue of great importance to him. President Obama will deliver speeches from time to time. Some of these speeches will be paid, some will be unpaid, and regardless of venue or sponsor, President Obama will be true to his values, his vision and his record."




"I'd just point out that in 2008, Barack Obama raised more money from Wall Street than any candidate in history -- and still went on to successfully pass and implement the toughest reforms on Wall Street since FDR."




Eric Schultz, Obama senior adviser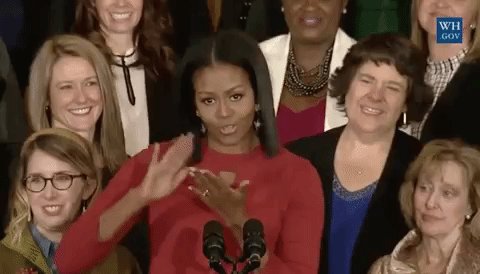 Well, that's all right, then, isn't it? Having raised funding out of Wall Street, and then in turn as president of the United States of America, passed legislation that continued to enrich Wall Street at the expense of the have-nots within his society, this former social worker and passionate black activist leftist is entitled to extract munificent sums from corporations more than willing to have the man who was once in the position of the most powerful human on Earth, anoint their enterprise with the blessing of his presence.
Well worth paying for in prestigious ego-stroking.
Of course the former president is not staking out new ground in signing up for those executive-level speech deliveries to those who can afford his luminous presence. A former Grade B actor who also made president took $2-million in payment for two speeches he delivered on request in Japan after he stepped down. At that time he was, of course, in the still-early stages of Alzheimer's Disease.
And it is not only Barack Obama who has qualified for speaking rounds of high-dollar intake, but his wife, as well, the estimable former First Lady Michelle Obama, who has just recently announced she will not, after all, make her own run for high political office.
"Hi, everybody, it's good to get out of the house"
, she quipped gracefully, sitting for a politics-free round of questions at the American Institute of Architecture annual conference.
As former First Lady she would, needless to say, have much to say of interest to that professional group.
The very same day that Michelle Obama graced that profession's annual conference with her elegant and svelte presence, her husband addressed a closed-door session to employees of the A&E cable network, alongside historian Doris Kearns Goodwin. There is money to be made, and this power couple means to own as much of the stage and the profits from occupying that world stage, as they can manage.
A speech to a health-care conference scheduled for September, and sponsored by investment bank Cantor Fitzgerald, will gain the former president $400,000. Word on how much the couple charges for private speaking engagements is held tightly, not to be divulged to the nosy public. They performed their public duty in leading the free world to the best interests of the United States, and they deserve the fallout of their sacrifice; respect and admiration and cold, hard cash.
"As private citizens [the Obamas] are pretty much free to give speeches in their personal capacity [but at a potential cost to their popularity and future political influence]."




"It's not a question of whether it's legal. It's a question of whether someone in a political environment can make an argument that it was unethical."




Richard Painter, law professor, University of Minnesota, former chief White House ethics lawyer
Former U.S. President Barack Obama
© Kamil Krzaczynski / Reuters
Labels: President Obama, United States