Militarizing Children's Amusement Parks in Russia
"We're building a Reichstag in Patriot Park."




"Not to full size, but so our 'youth army soldiers' can storm not just any building, but a concrete place."




Sergei Shoigu, Russian Defence Minister, Moscow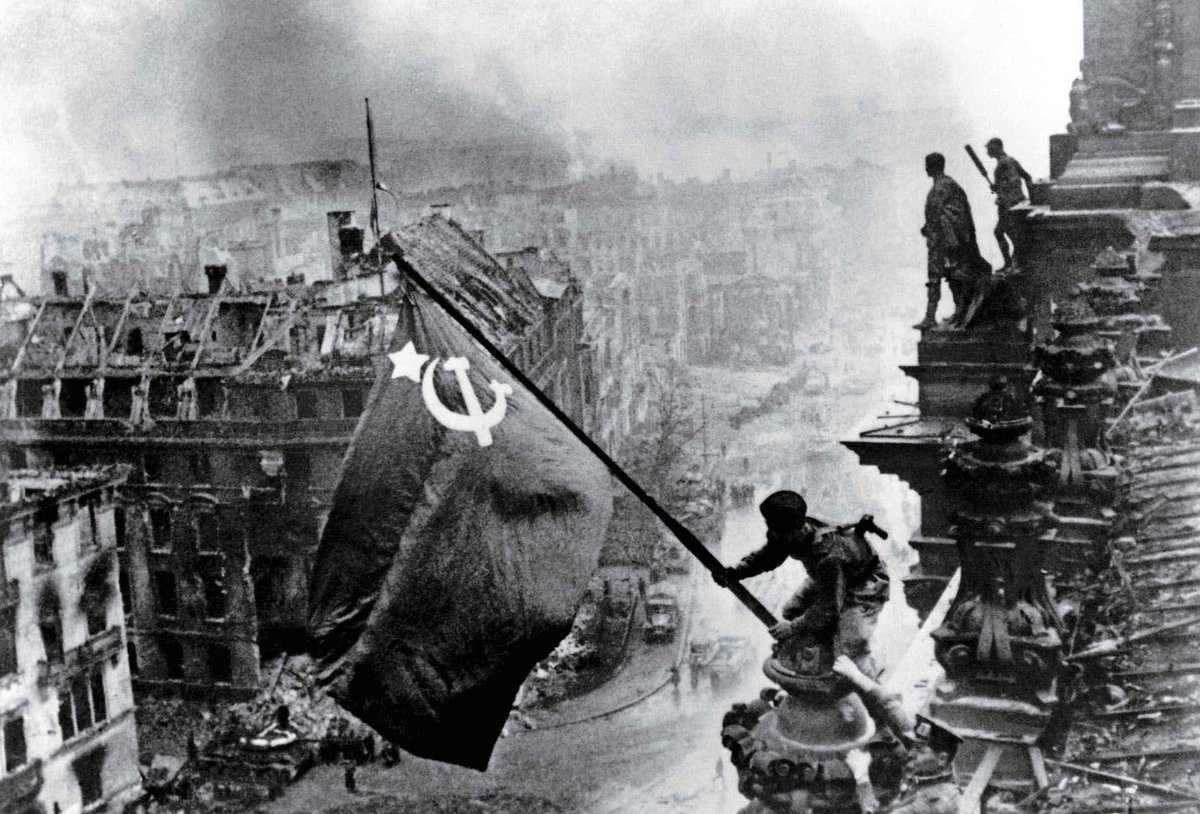 Photo: Yevgeni Khaldei
Now, Russian children have a thrilling new amusement park to enable them to explore every facet of their nation's renewed military capabilities through the $343-billion modernization of the Russian military. Nationalistic pride has been given an immense boost by this revitalization of the military in a Russia beset with economic problems but which has dispatched its troops to Ukraine and to Syria.
To the former clandestinely, to recapture part of the glory of the Soviet Union's satellite attachments; to the latter with the full fanfare of Russia re-launching itself front-and-centre as a guiding force in the Middle East.
Vladimir V. Putin is of the school that feels if you've got it, flaunt it, and this is what he is doing, not merely through the Russia-conventional showcasing of newly acquired weapons of war featuring technological advances, through its annual presentations of its Victory Day parades, but by fully introducing Russian children to the features of their nation's military, standing tall and proud on behalf of Mother Russia, brooking no interference or threats from any source.
The International Military Games where tank biathlons, aviadarts [aerial bombardment accuracy] and "Masters of Artillery Fire" events bring the admiring public out to be wonderfully amazed and proud of their military, represent yet another venue, but Patriot Park is a new public relations instrument to instill awe and patriotism in the hearts of Russian teens, preparatory to their being called up in the looming years through the universal draft to make 'men of boys'.
At Patriot Park exists this spectacular military amusement park where a model of a front line with trenches and bunkers will be built by the army so the teens can become fully immersed in the aura of life at war. A "Partisan village" is planned, where the teens will take sabotage classes or have fun at the "partisan banya" (bathhouse). They will even be introduced to a simulated "day in the life" aboard a submarine, and learn to confront claustrophobia over the greater interests of serving with pride in confined spaces.
© Sputnik/ Alexander Vilf
The "youth army" being served by this "military Disneyland" located near Moscow, represents a network of youth groups meant to instill patriotism while teaching Russian children military skills. Members of the military are assigned to teach those children how to assemble and disassemble automatic rifles. Teaching these same children how to storm a copy of the German Reichstag relives a never-forgotten episode of World War II when that seat of German government fell during the 1945 Battle of Berlin.
The Victory Day celebrations with its massive military parades, along with a new march labelled the Immortal Regiment with Russians carrying posters bearing photographs of relatives who fought and died in that war is one manifestation of Russia's remembrance of the massive sacrifices it made to stop the Nazis from complete invasion and conquest. The photograph showing the German flag being raised over the Reichstag represents Russia's iconic testament to sacrificial fortitude.
But the militarization of children's social recreational opportunities in their formative years is a little hard to accept. After all, time enough when they come of age to become fully indoctrinated into the byways of conflict and military hardware, through the inevitable conscription. Taking such proud steps to enthuse children and create a facility with the handling of arms and the exposure of what they are used for, is fairly similar to a certain type of masochistic child abuse.
It's what takes place in Africa, with the indoctrination and on-the-job training of children to fight those bloody never-ending tribal wars. It's what terrorist groups like Hamas, Hezbollah and Islamic State introduce their young to, costuming them, and outfitting them with weaponry, and exposing them to the kind of training meant to make jihadis out of them, and succeeding. How different, then is Moscow's pride in its "military Disneyland"?
Labels: Child Abuse, Conflict, Culture, Heritage, Military, Russia